Supra Vaider And Skytop Su13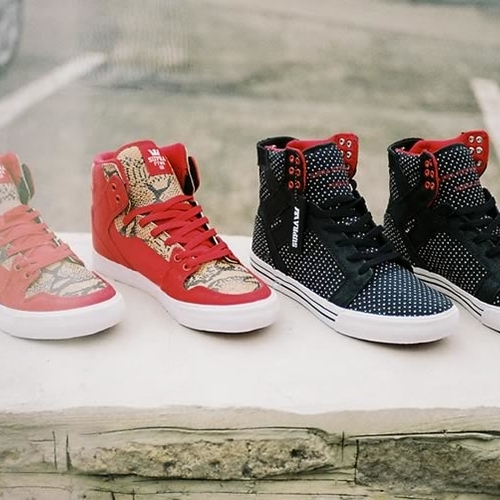 We heard on the grapevine that Supra Footwear we're about to drop wild releases that looked back to their early days in the sneaker game, but we weren't quite expecting large chunks of snakes skin or binary style pattern for the summer 2013 Vaider & Skytop update.
Lets start with the Supra Vaider. A timeless classic, of course. But now it is presented with a red canvas upper with python print faux snake skin on the toebox, eye stay and on the tongue and ankle collar. The Supra Vaider lends it self well to this style of pattern blocking. The Supra Vaider handles this on point colour way nicely.
All sneakerheads know from many an Air Jordan release that Black, White & Red works tremendously well as a colour palette, so this Supra Skytop colourway is half way there already. The upper on this Supra Skytop is mainly nylon, but does have waxed leather along the eyestays and heel construction. The red eyelets and sole provide the colour pop it needs. On the whole we think this is another successful colourway in the Supra Skytop.
To purchase the Supra Vaider or Supra Skytop hit this link to visit our
SUPRA PRODUCT PAGE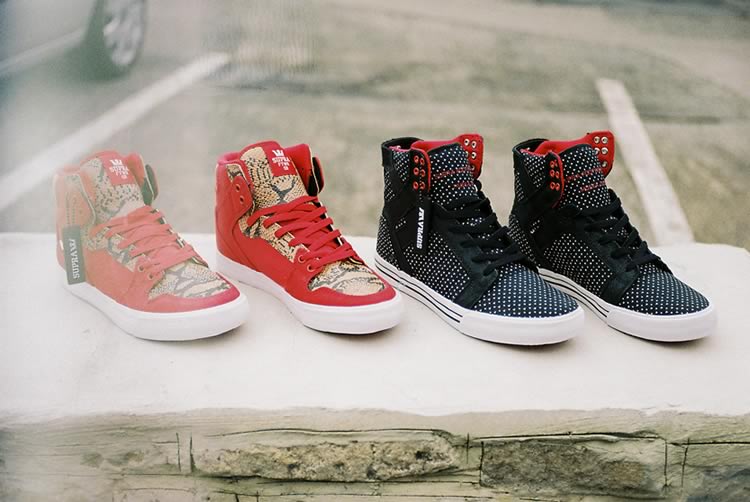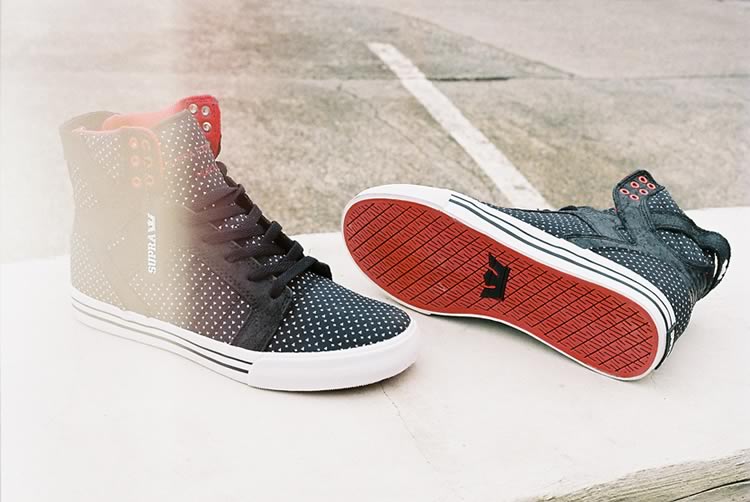 Library